0
(No Ratings Yet)
Loading...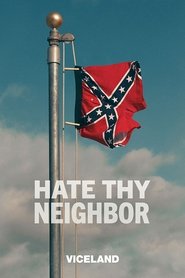 Hate Thy Neighbor
With the far-right on the rise around the world, comedian Jamali Maddix goes on a tour to confront groups spreading hate across the world.
Greenleaf
Greenleaf
The unscrupulous world of the Greenleaf family and their sprawling Memphis megachurch, where scandalous secrets and lies are as numerous as the faithful. Born of the church, the Greenleaf family…
Status: Returning Series
The Resident
The Resident
A tough, brilliant senior resident guides an idealistic young doctor through his first day, pulling back the curtain on what really happens, both good and bad, in modern-day medicine.
Status: Returning Series
2001
Smallville
Smallville
2001
Smallville is an American television series developed by writers/producers Alfred Gough and Miles Millar. It is based on the DC Comics character Superman, originally created by Jerry Siegel and Joe…
Status: Ended
True Blood
True Blood
True Blood is an American television drama series created and produced by Alan Ball. It is based on The Southern Vampire Mysteries series of novels by Charlaine Harris, detailing the…
Status: Ended
Deception (2018)
Deception (2018)
Cameron Black is the world's greatest illusionist. At least, that's what people used to call him – before his greatest secret was exposed and his career destroyed. Even worse, Cameron…
Status: In Production
Limitless
Limitless
Limitless, based on the feature film, picks up where the movie left off and follows Brian Sinclair as he discovers the power of the mysterious drug NZT, and is coerced…
Status: Canceled
The West Wing
The West Wing
The West Wing provides a glimpse into presidential politics in the nation's capital as it tells the stories of the members of a fictional presidential administration. These interesting characters have…
Status: Ended
Marlon
Marlon
A loving (but immature) father is committed to co-parenting his two kids with his very-together ex-wife. While his misguided fatherly advice, unstoppable larger-than-life personality and unpredictable Internet superstardom might get…
Status: Returning Series
Chicago Fire
Chicago Fire
An edge-of-your-seat view into the lives of everyday heroes committed to one of America's noblest professions. For the firefighters, rescue squad and paramedics of Chicago Firehouse 51, no occupation is…
Status: Returning Series
Fargo
Ex On The Beach
Ex On The Beach
What happens when eight smoking hot single guys and girls arrive in paradise for a dream holiday of sun, sea, sex and good times? Well if only life was that…
Status: Returning Series